WE ARE RCA
AT RARITAN BAY
We're honored to be included on the Newsweek and Statista Best Addiction Treatment Centers 2022 award list!
JOIN THE RCA RARITAN BAY FAMILY
To combat the opioid epidemic sweeping the United States, Recovery Centers of America has been vigorously expanding its addiction treatment services to new locations, consistently adding more facilities, expanding existing ones and hiring additional employees. In response to the state's alarming rise in opioid-related deaths, RCA chose to open its seventh facility in the Borough of Sayerville, in Middlesex County, New Jersey, 45 minutes outside of Manhattan and close to communities in central and northern New Jersey, New York, Connecticut, and northern Pennsylvania. RCA at Raritan Bay officially opened its doors in 2019, providing residents a unique neighborhood-based treatment model founded on the latest scientific research.
Due to RCA's quick growth, new opportunities and positions constantly open for employees who fully embrace RCA's core values of professionalism and compassion for others. Regardless of which position or facility, when it comes to career growth, the sky is always the limit at RCA. Employees who demonstrate ability and dedication have been consistently promoted to positions of increasing responsibility, including positions at existing RCA sites and to management positions at new RCA facilities.
A career in addiction recovery at RCA at Raritan Bay is motivating, inspiring, and rewarding. It's much more than a typical 9-5 job, it's the kind of job you learn to love more and more every day. If you're inspired by a career in saving lives and want to grow together with Recovery Centers of America, we would love to hear from you!
MISSION TO SAVE 1,000,000 LIVES
In the U.S., there were over 100,000 drug overdose deaths reported in the 12-month period ending in April 2021, and over 3,000 reported in New Jersey alone in 2021. Too many families continue to suffer and lose loved ones to the disease of addiction.
That's where RCA at Raritan Bay comes in. We're on a mission to save a million lives from addiction by offering affordable and accessible treatment through the novel approach of being in-network with most private insurances within our service areas. We have an unrelenting passion for what we do and we're looking for others who share that passion, because if your passionate about what you do every day it isn't a job, it's a calling.
At first I was skeptical to learn about addiction, until my son was in a car accident. Knowing how I raised this young man really hit home that drugs do not discriminate. I found a passion to help people with substance abuse disorder and my previous job of 21 years was closing. Within 5 minutes of my interview, it was evident that Recovery Centers of America was a perfect fit for me as an employee. " – Tacy Flora, Administrative Assistant
Suzy Sylvester - 7/7/2020
As an employee at Recovery Centers of America Raritan Bay, I am proud to be part of such a positive force in taking steps to facilitate healing for an escalating problem in our community.
Posted by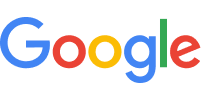 Sarah Sanpedro - 8/15/2021
If you want a respectable, rewarding job that gives you amazing experience within this field, this is the place to be! All of the leadership are open to any issues you have and the most important thing is that we provide exceptional care in central Jersey where the state is in need of it! Since starting here, I've become an undergrad student and moved up to a full-time lead position. There is always room to grow if you want to and are motivated!
Posted by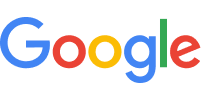 Christine Allaire - 7/28/2020
Recovery Centers of America continues to be a welcoming environment to work. I feel blessed to be surrounded by such a positive community of colleagues, friends, and mentors each day. It shows that each person of our team strives to achieve the mission of RCA with each new face we see.
Posted by